Kerson Leong joue les sonates de Ysaÿe
18 septembre 2022 @ 18h30

-

20h00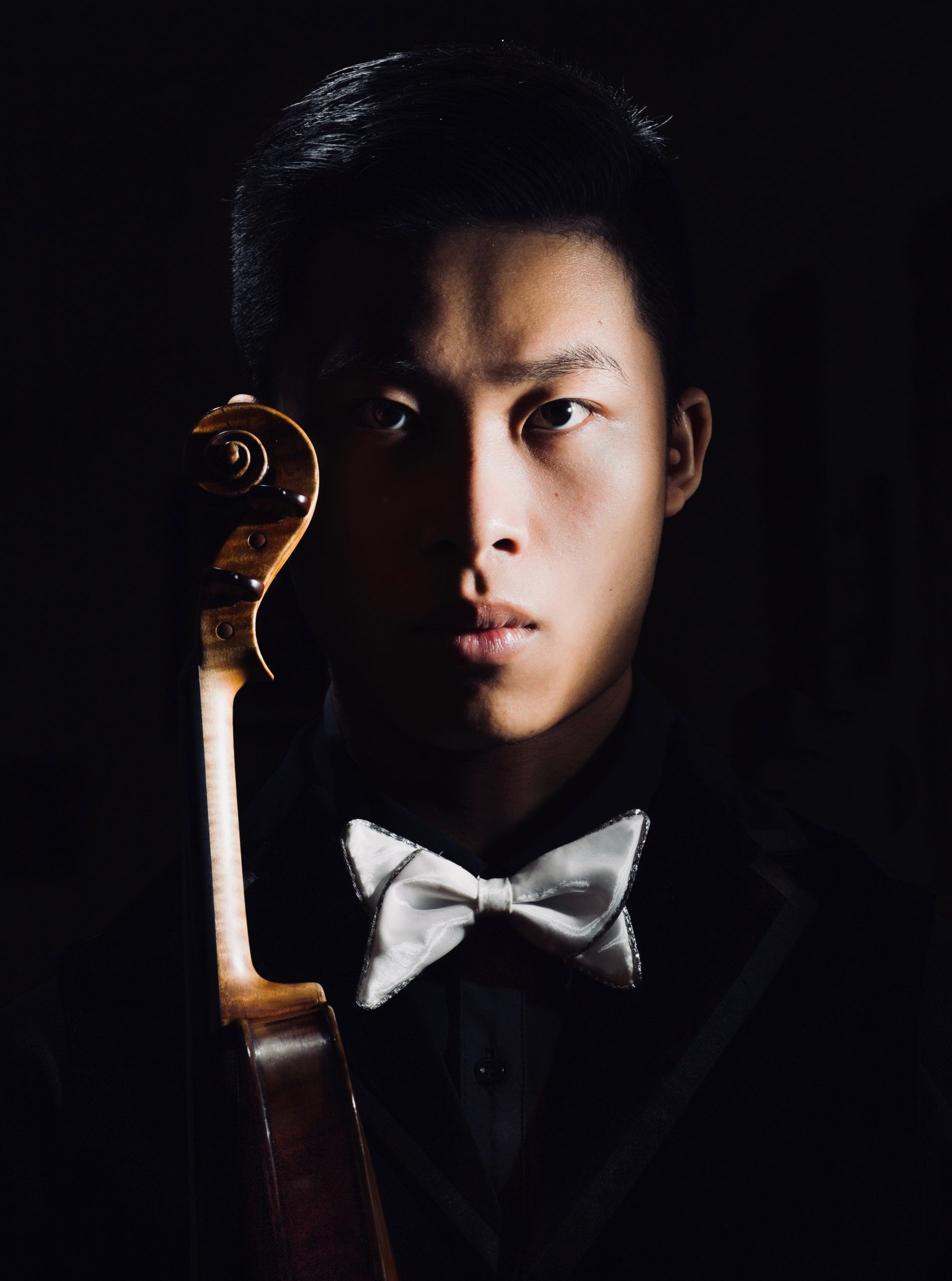 Eugène Ysaÿe (1858-1931) était un compositeur et chef d'orchestre belge mais également reconnu comme l'un des plus grands violonistes virtuoses de la fin du XIXe et du début du XXe siècle. Dans sa jeunesse, il était le premier violon de l'orchestre qui deviendra plus tard l'Orchestre philharmonique de Berlin. Il a été professeur au Conservatoire de Bruxelles et a enseigné à des musiciens remarquables tels que Josef Gingold et l'altiste William Primrose parmi tant d'autres. Plus tard dans sa vie, il a consacré plus de son temps à la composition. Ses six Sonates pour violon seul op. 27 ont été publiés en 1923 et comptent parmi ses œuvres les plus célèbres. Ysaÿe s'est inspirée des Six Sonates et Partitas pour violon seul de Bach et vous pouvez entendre des références croisées et des citations directes de Bach dans de nombreuses pièces. Ces œuvres exigeantes pour violon seul sont pleines de difficultés techniques extraordinaires. Ysaÿe a écrit chacune d'elles pour un joueur virtuose contemporain particulier et les a adaptés aux capacités techniques individuelles et au style de jeu de chaque joueur. Par conséquent, ces six pièces sont souvent considérées comme faisant partie des pièces les plus stimulantes et les plus difficiles jamais écrites pour le violon.
Kerson Leong jouera ces sonates sur des violons fabriqués par des membres du Forum des fabricants. Cette musique est un défi pour n'importe quel musicien, mais nous ajoutons au défi en lui demandant de changer d'instrument régulièrement durant la prestation. Des ajustements cohérents aideront Kerson à se sentir à l'aise lors du passage d'un violon à un autre, mais il s'adaptera aux caractéristiques de jeu de chacun au fur et à mesure qu'il jouera.
Kerson Leong, violin
Kerson Leong first took the music world by storm in 2010 by winning the coveted Junior First Prize at the prestigious Menuhin Competition. Ever since, the young Canadian violinist has astonished and won over both fellow musicians and audiences alike the world over with his rare and innovative mastery of his instrument, his natural ability to convey the subtlest of emotions, and the colossal scope of his live performances. Having been called "Canada's next great violinist" (Ludwig van Toronto), he has distinguished himself with his unique approach as one of the most brilliant musicians of his generation.
In the 2020/2021 season, Kerson will perform with the Quebec Symphony Orchestra, the Orchestre Royale de Chamber de Wallonie in Belgium, Orchestre Symphonique de Sherbrooke, the Toledo Symphony, and new compositions by Samy Moussa under his direction with the Toronto Symphony Orchestra. Kerson's 2019/2020 season included performances with Sinfonieorchester Wuppertal, Amici Chamber Ensemble, Symphony Nova Scotia, with Yannick Nezet-Seguin at Domaine Forget, as well as performances at Salle Bourgie, The Phillips Collection, Salle Cortot, and the Arvo Pärt Centre in Estonia, and a recital tour of the Midwestern United States. In the 2018/2019 season, Kerson was named Artist-in-Residence with the Orchestre Métropolitain de Montreal under Yannick Nezet-Seguin. 
Kerson has played in some of the most prestigious concert venues around the world from Carnegie Hall's Stern Auditorium and the Auditorium du Louvre to Wigmore Hall and the National Center for the Performing Arts in Beijing. He is in regular demand as a soloist, having performed with such ensembles as the Royal Philharmonic Orchestra, the Oslo Philharmonic, the Vienna Chamber Orchestra, the Stavanger Symphony Orchestra, the Orchestre National de Lorraine, the Sinfonieorchester Wuppertal, the Liège Royal Philharmonic, the Kansai Philharmonic Orchestra, the Orchestra Gulbenkian, the Stockton Symphony Orchestra, the Toronto Symphony Orchestra, the Montreal Symphony Orchestra, the Orchestre Metropolitain de Montreal, the Vancouver Symphony Orchestra, the Quebec Symphony Orchestra, and the National Arts Centre Orchestra of Canada, as well as numerous other orchestras in his home country. 
Kerson is also an avid and passionate chamber musician. Since his debut at the Gstaad Menuhin Festival in Switzerland in 2011, he has been featured at many renowned international festivals and concert series, including the Verbier Festival, Rheingau Musik Festival, Festspiele Mecklenburg-Vorpommern, Fraenkische Musiktage, Flâneries musicales de Reims, Bergen International Festival, Trasimeno Music Festival, Schiermonnikoog Chamber Music Festival, Toronto Summer Music Festival, Ottawa International Chamberfest, Music and Beyond, Montreal Symphony Orchestra's Virée classique, and Domaine Forget International Music Festival, among others.
In 2016, Kerson released Bis, his first album for Analekta showcasing a collection of encore pieces, to critical acclaim.  He recorded John Rutter's Visions with the composer himself and the Aurora Chamber Orchestra for Collegium Records, after giving its world premiere in London, UK.  He has also been invited by Canadian composer Francois Dompierre to record his piece, Les Diableries. Kerson can also be heard on CBC Television, CBC/Radio Canada, the BBC Radio 3, Radio France, Radio Television Suisse, American Public Media's SymphonyCast, NRK, RAI, Deutschlandradio Kultur, and Czech Radio.  He has been a recipient of many awards such as the Sylva Gelber Music Foundation Award (2015-2017) and the Young Soloist Prize 2015 by the Radios Francophone Publiques, as well as having received a Mentorship Award from the Lin Yao Ji Music Foundation of China for inspiring younger generations. He was named Revelation Radio-Canada 2014-2015 for classical music. Kerson is an associated artist of the Queen Elisabeth Music Chapel in Belgium, where he was mentored by Augustin Dumay.
Teaching is becoming a growing passion for Kerson, having given masterclasses and taught at various festivals and universities including the Indiana University Jacobs School of Music, the Sibelius Academy in Helsinki, the University of Ottawa, and Memorial University in St. John's, Newfoundland. With an active following on social media, Kerson has also fostered a significant audience away from the concert hall. He has amassed nearly fifty thousand followers on Instagram, where his demonstrations of technique regularly receive tens of thousands of views and many aspiring violinists seek out his knowledge of the instrument. 
He has always been keen on making connections between music and other fields. Ever since his dad started introducing him to physics concepts about string resonance, they have strongly influenced his playing and philosophy on sound production. Together with his dad, he has given lectures about this subject in places such as the Central Conservatory of Music in Beijing, the Barratt-Due Music Institute in Oslo, and various universities in California.