The main mission of the Makers' Forum is to support contemporary Canadian violin makers and bow makers in the production of fine musical instruments and bows.
01
Promote
Fostering links between Canadian instrument makers, the general public and musicians.
Showcase current works of contemporary Canadian instruments and bow makers.
02
Educate
We  aim to have a social role to play in helping and developing the presence of music in schools all around the country.
Our Corda Program is a way to develop appreciation for and enjoyment of string music in schools.
03
Our actions
Organizing prestigious events : exhibiting instruments and bows, offering concerts and lectures.
Representing Canadian contemporary makers in professional trade shows.
Offering lectures and conferences in schools, conservatories and universities.
Organizing concerts/events to promote future music professionals.
The Makers' Forum Board of Directors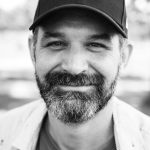 Francis Lapointe
Project Manager